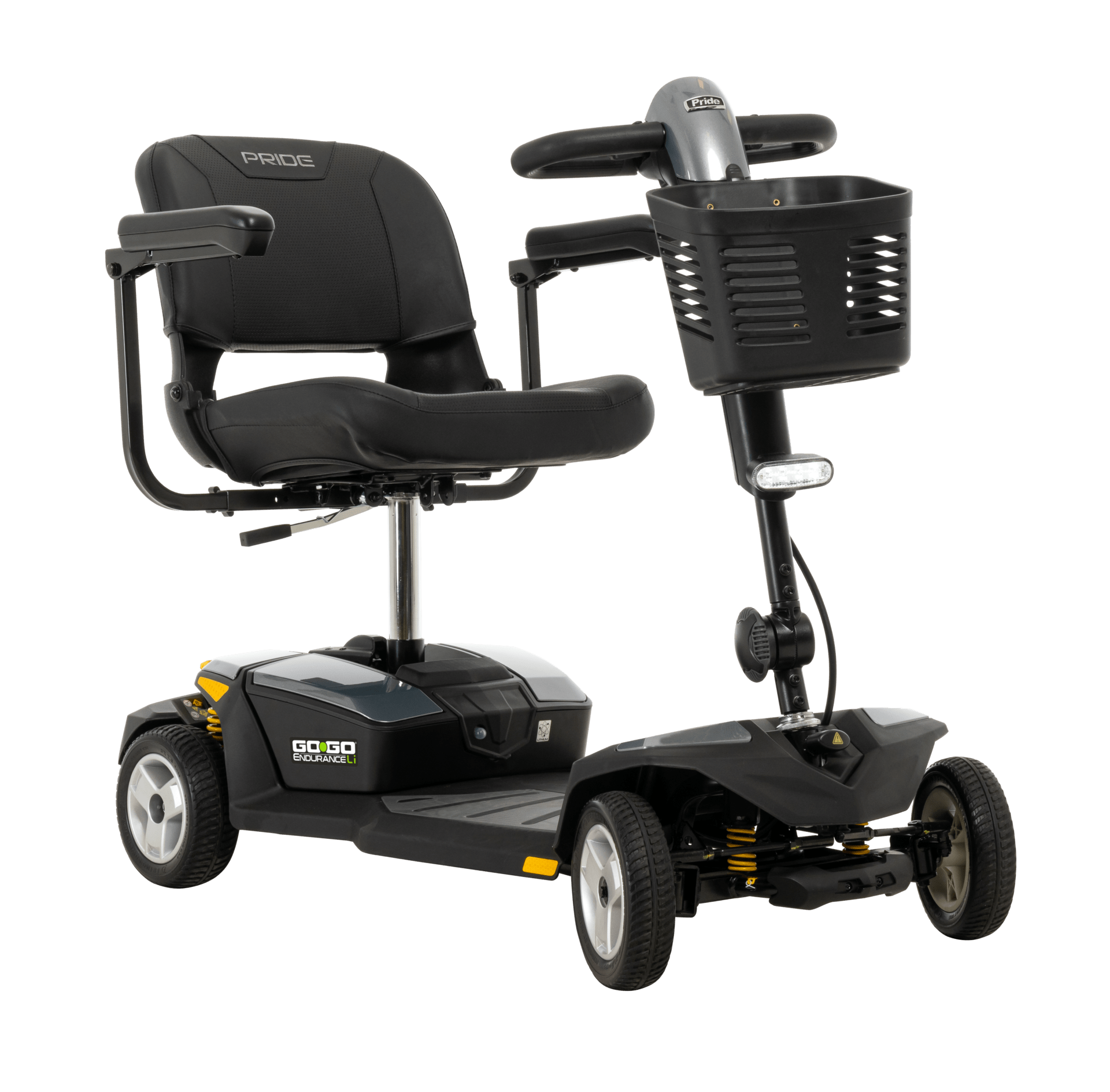 We are pleased to announce the new addition to our travel scooter line-up: the Go-Go® Endurance Li*.
What sets the Endurance Li apart from other scooters is the incorporation of lithium-ion batteries. So, what's so good about lithium-ion batteries then?
60% lighter
31% longer range
140% faster charging
Fewer service calls: Lithium-ion can be short charged without impacting the life of the battery
The Endurance Li comes with two standard foldable seat options: 43cm x 43cm and 50cm x 45cm and a weight capacity of 23 stone. Also standard with each unit is a set of Garnet Red (matte) and Euro Grey shrouds, front and rear CTS suspension, a wraparound delta tiller, an LED headlight and Pride's feather touch disassembly.
"The Endurance Li batteries have a great range, sustained performance, and since these batteries are light, disassembly and reassembly is easy," said Joe Michel, UK Research and Development. "The standard lithium-ion battery is an airline-approved** 8Ah battery pack but what great is customers also have the option to purchase a 16Ah MAXX lithium battery to enjoy greater range per charge."
"The Go-Go Endurance Li's portable, lightweight design makes it easy to take anywhere," Michels said. "The lithium-ion battery provides enough range to get through the day. Whether exploring the British countryside, or going on a shopping spree, the Endurance Li is up to the task."