After 25 years of trading, Pride Mobility and Medema announce their best alliance yet, introducing; the Mini Crosser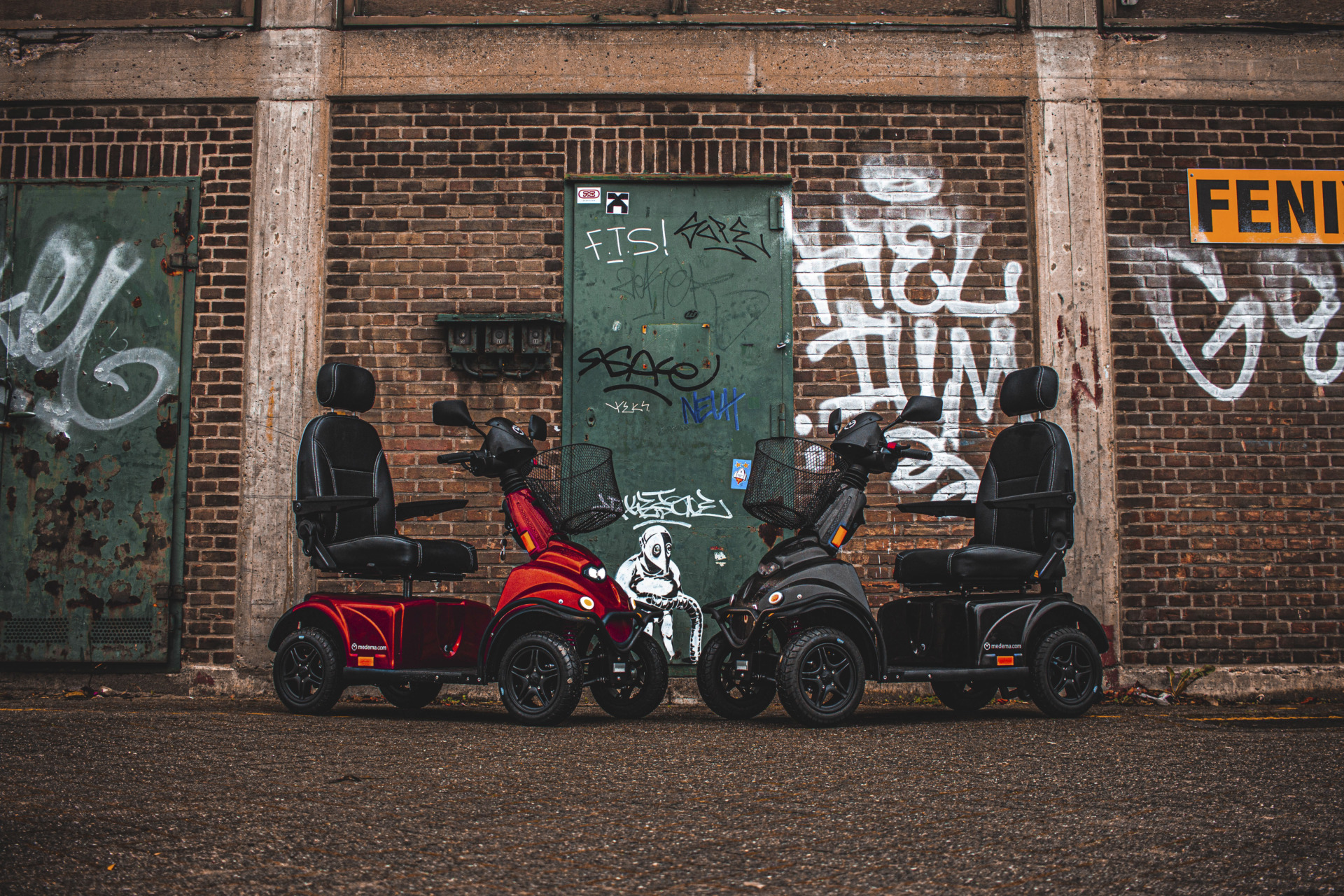 Pride Mobility and Medema have been partners since 1998 with Medema being Pride's oldest European customer. This joining of forces only takes the long-standing relationship to the next level.
Medema is one of the few European scooter manufacturers left and has proudly produced the Mini Crosser mobility scooter since 1981. "We have one goal when creating our products– to make a difference in people's lives. The product fits the customer, the customer should not have to fit the product" states Jan Bill Henschke, Medema's Export Manager. "We recently celebrated our 40th anniversary and hope to celebrate many more in the future working with Pride. We are nothing but excited to venture into the booming UK mobility market and Pride's 750 + existing client base"
Pride Mobility is the market-leading mobility scooter supplier in the UK celebrating its continued growth even in tough times over the COVID pandemic. It offers a wide range of products from lightweight travel scooters to heavy-duty ones. Adding the Mini Crosser into the mix, now allows Pride to offer a high-end luxury product like no other.  "Whilst we are the market leaders within the mobility industry, adding the Mini Crosser to our product portfolio takes the quality of our products to a whole new level" says Paul Clayton, Pride Mobility's Senior Sales manager "The Mini Crosser mobility scooter is already well established within the UK market, so we're excited to be working with Medema and offer this top-quality product to our customers"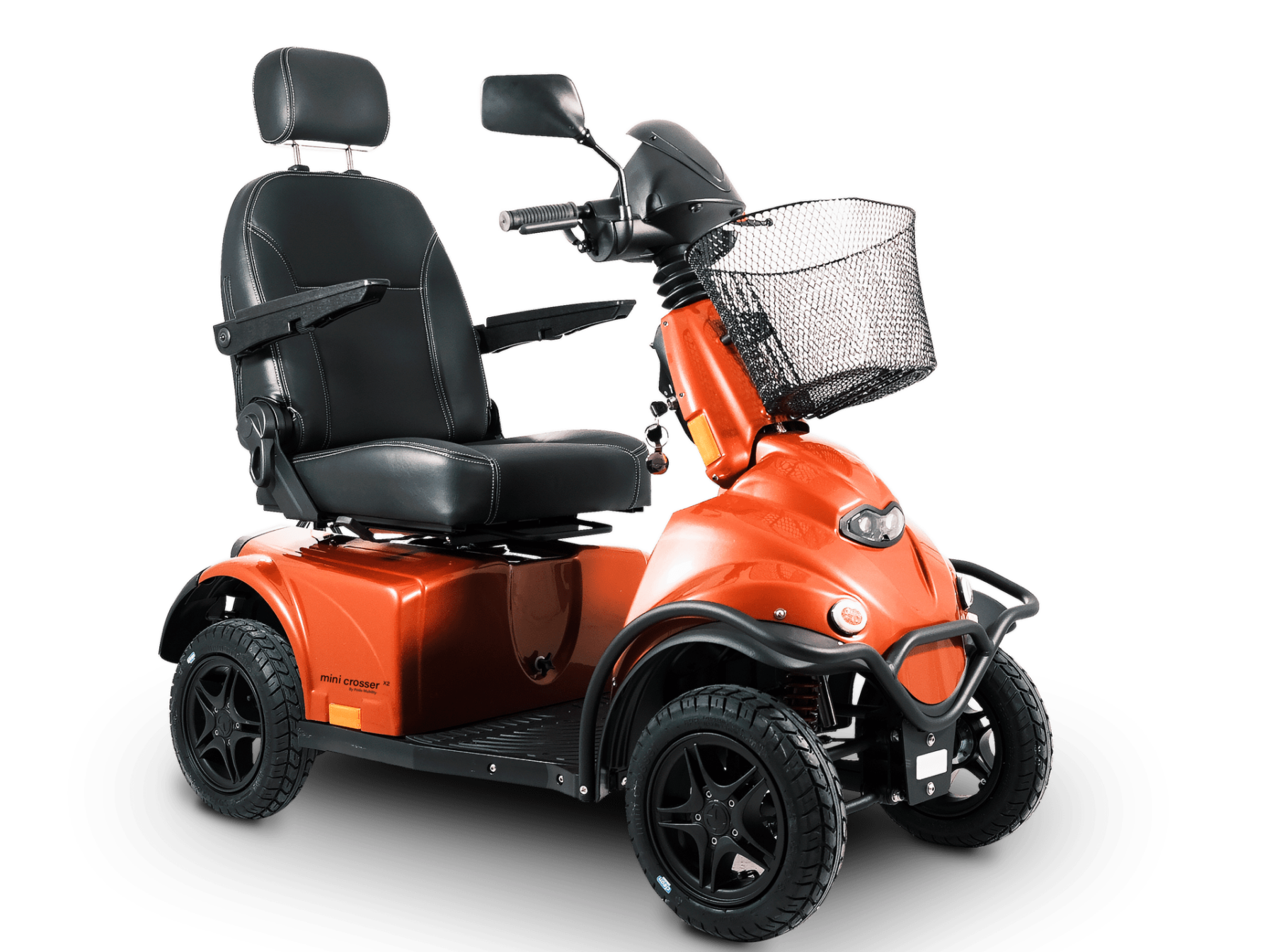 With a weight capacity of up to 27.7st and speeds of up to 8 mph, the Mini Crosser is built with comfort in mind. The innovative swivel seat can be adapted to cater for all shapes and sizes, with adjustable height, depth, and width settings as well as movable arm and head rests – allowing the customer to find the perfect position for them. The light-sensitive control panel is equipped with every feature you can think of from the mileage tracker down to the anti-theft alarm. As well as this, the bright LED indicator and headlights can be altered to suit the driver's needs. With a life expectancy of at least 10 years, the Mini Crosser is built from head to toe with adjustable features to ensure ultimate comfort that lasts.
Pride will be stocking both the standard Mini Crosser X1 and standard Mini Crosser X2 for instant dispatch, as well as offering a made-to-order service for a customer that wishes to have a custom-made scooter with expected lead times of no more than 4 weeks.
It is exciting times ahead for both Pride Mobility and Medema with every faith that the successful collaboration allows both parties to fulfil their sole mission to help those with mobility needs live their most active, independent lives.
For further information about the Mini Crosser or any other of the Pride Mobility Products contact: marketing@pride- mobility.co.uk
Author: Rachael Gilbert
Head of Marketing for UK and EU