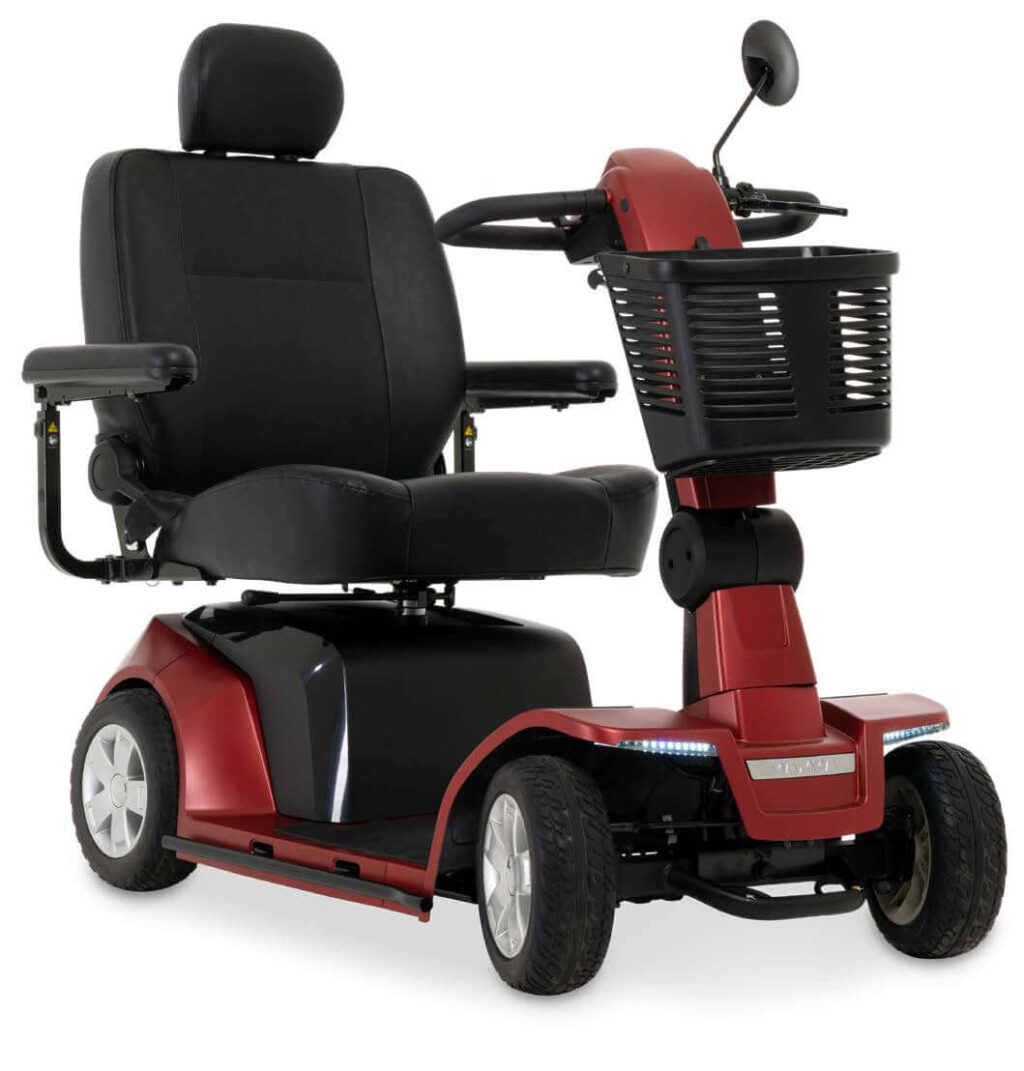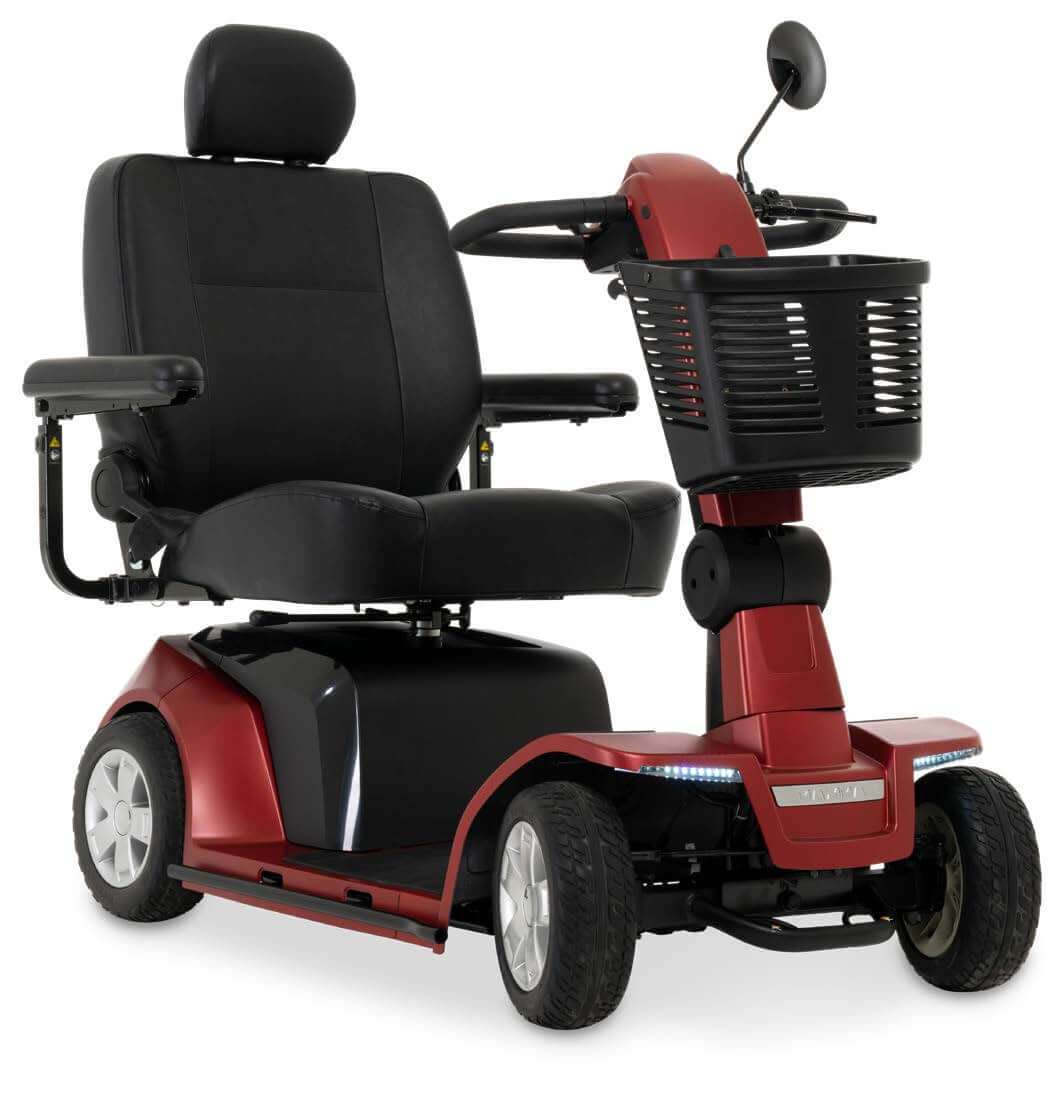 Maxima
Heavy-duty design & outstanding performance
The Maxima mobility Scooter from the 'Pride® Scooter' range, combines heavy-duty design, with elegant outstanding performance. An impressive selection of enhanced standard features - 68.5 cm (22") wide medium-back seat, ultra-heavy duty drivetrain, rear suspension and an increased weight capacity of up to 36 Stone. (227 kg) - make the Maxima comfortable and give it enough brawn to tackle any challenge.
Specifications
Weight Capacity
36 Stone (227 kg)
Maximum Speed
5.8 mph (9.33 km/h)
Ground Clearance
3-wheel: 63.5 mm (2.5") 4-wheel: 57 mm (2.25")
Overall Length
1206 mm
Overall Width
68.5 cm
Turning Radius
3 Wheel: 1245 mm (49")
4 Wheel: 1346 mm (53")
Standard Controls
LED Display
Total Weight without batteries
3-Wheel: 83.25 kg
4-Wheel: 89.25 kg
Seating
Type: High Back
Weight: 53.25 lbs. (24.25 kg)
Material: Vinyl
Width: 21 in. (533 mm)
Depth: 18.5 in. (470 mm)
Tyres
Front: 7.5 cm x 25 cm (3" x 10") solid
Rear: 10 cm x 25 cm (4" x 10") solid
Battery Requirements
Type: Two 12-volt, sealed lead-acid, non-spillable deep-cycle
Size: NF22
Battery Weight (each)
16.5 kg each
Note
1. Due to manufacturing tolerances and continual product improvement, this specification can be subject to a variance of + or - 3 %.
2. Specification varies with user weight, terrain, battery type, battery condition and tire pressure.
3. Battery weight may vary based on manufacturer. Tested in accordance with ANSI/RESNA, WC Vol. 2, Section 4 and ISO 7176-4 standards. Results derived from theoretical calculations based on battery specifications and drive system performance. Testing conducted at maximum weight capacities. This specification can be subject to a variance of +10%, -5%. The information contained herein is correct at the time of publication; we reserve the right to alter specifications without prior notice.
Overview
Download our
product brochure
Download our product brochure here to get an overview of our 2021 product range!
Features
Lighting – Large front headlight for increased visibility in low-light settings with directional signals
Easily Adjustable Tiller – Adjusts steering and controls to your desired position
Bumper Protection – Durable and stylish front and rear polyurethane bumper
Comfort Seat – Medium-back seat with swivel