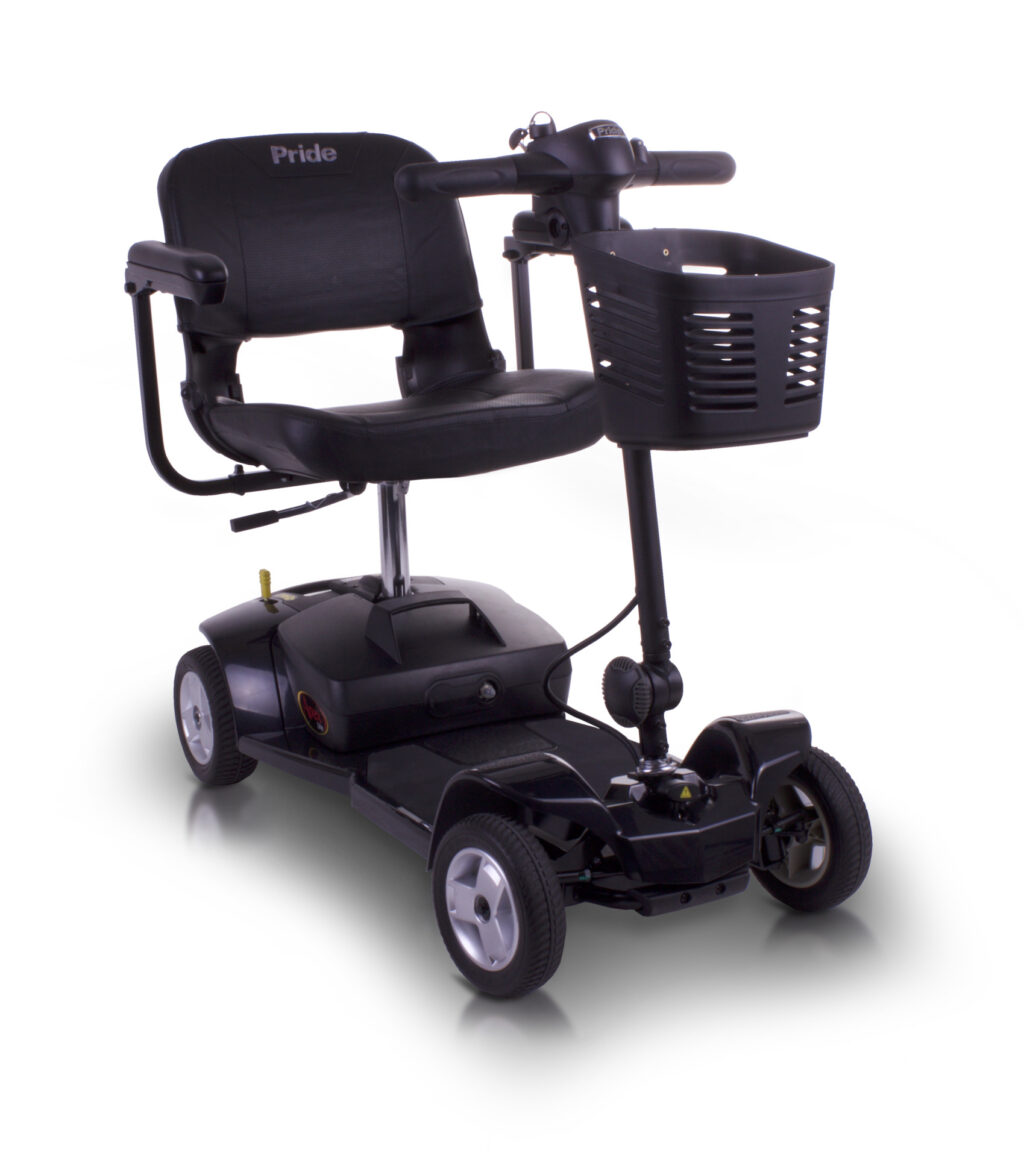 Apex Lite
MDR Class I (2017/745/EU) Medical Device
Economy class price, first-class features
The Apex Lite features 8" Alloy style wheels, a detachable frame design, and a comfortable folding seat, aiding a smoother, more enjoyable journey. The Apex Lite is the perfect travel partner, helping you get where you need to go.
Specifications
Weight capacity
18 st 8 lbs (118 kg)
Maximum speed
4 mph (6.4 km/h)
Ground clearance
32 mm
Turning radius
112 mm
Length
103 mm
Width
495 mm
Tyres
Front: 7"
Rear: 8"
Weight without batteries
36.3 kg
Standard seating
Type: Folded
Material: Black Vinyl
Width: 432 mm
Depth: 432 mm
Weight: 10.4 kg
Drive System
Rear-wheel drive, single motor, 24-volt DC motor
Dual Braking System
Regenerative and electromechanical
Batteries
2 x 12 Ah Deep Cycle
Weight batteries
12 Ah: 8.8 kg
18 Ah: 13.4 kg
Overview
Download our
product brochure
Download our product brochure here to get an overview of our 2021 product range!
Features
Convenient dual voltage charger can charge battery pack on-board or off-board
Feather-touch disassembly permits simple frame separation with only one hand and easily disassembles into five super lightweight pieces for convenient transport and storage
Front frame-mounted seat post offers maximum stability